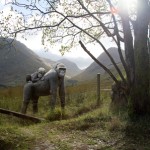 Mr. Logan we presume..
This is a fabulous piece of work Translocation which is a unique project by photographer George Logan, which sees African wildlife relocated into less predictable settings… We adore the fact that its Scottish landscapes.
Logan's photographic series has been five years in the making, and has recently been published as a book, which will be sold with 100% of the sale price going to the international wildlife charity, the Born Free Foundation.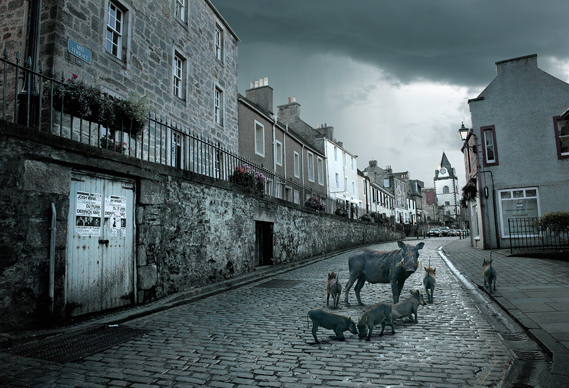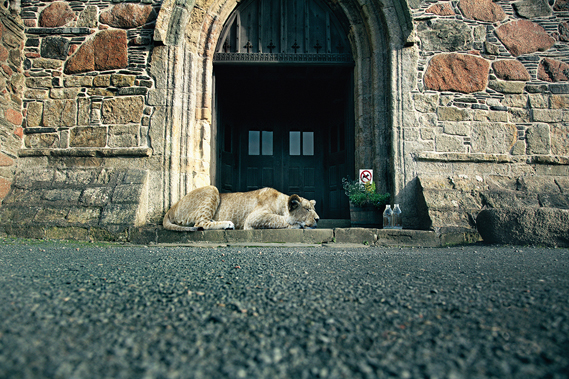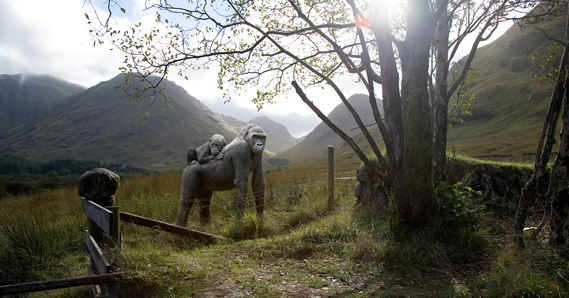 The film Born Free was in fact an early inspiration on Logan, who, when moving to different towns in Scotland, began telling new friends that he was from Africa. "As I boy I'd tell tall tales to classmates and claim that I'd been raised on an African farm, surrounded by all sorts of exotic wildlife. It had me imagining how these creatures would appear in the rural Scottish landscapes I was familiar with. This project has allowed me to explore those early fantasies."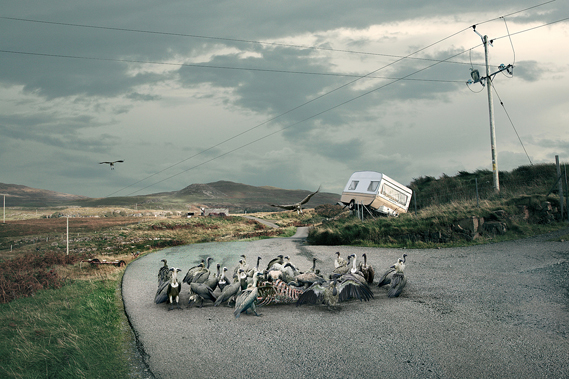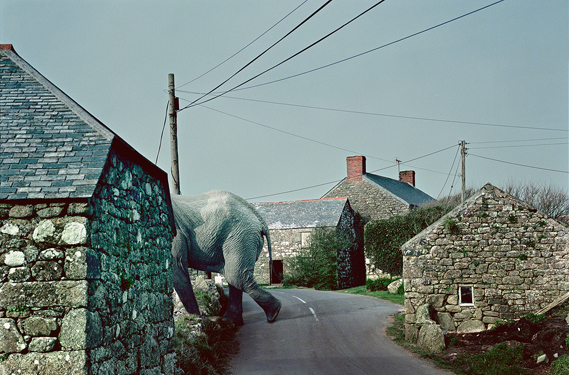 Logan travelled extensively throughout Africa to capture the wild animals in their natural habitats, visiting Botswana, Namibia, Tanzania, Kenya and South Africa. The landscape shots are largely taken in Scotland and the wild coastlines of Cornwall. Logan then mixes animal and landscape images that feel like plausible combinations, resulting in a surprising set of photographs.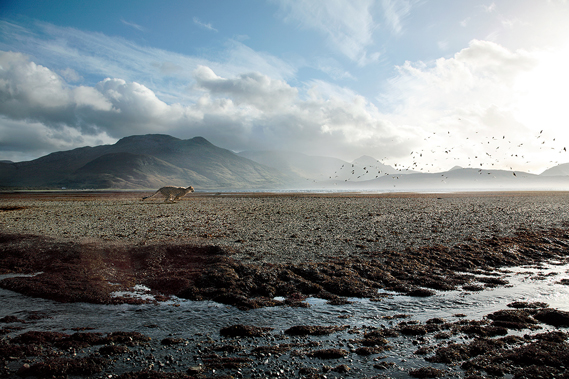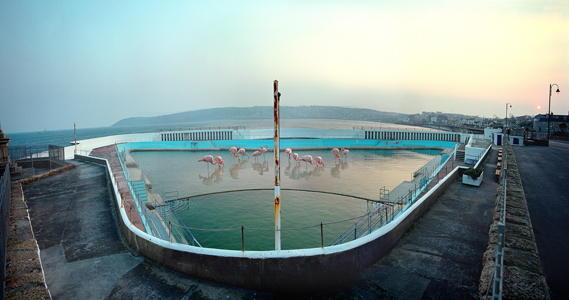 The book of the project has been designed and written by Elmwood Design in London (design director Michael Smith designed the book, with Elmwood's head of writing, Laura Forman, contributing the text). Elmwood is also currently showing an exhibition of the photos, which is viewable by appointment.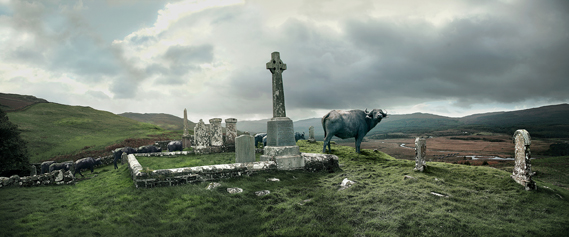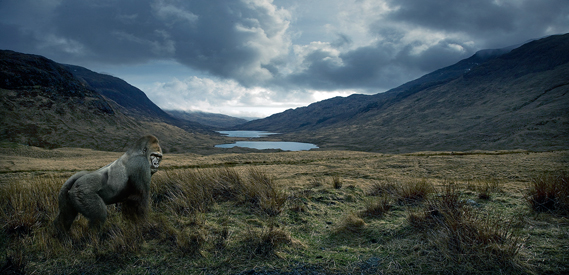 The book has been published for free by Hewlett Packard, who are using it as a showcase for their premium digital printing service. This has allowed all proceeds from the sales of the publication to go to the Born Free Foundation. Funds raised will be dedicated to Born Free's new wildlife rescue, conservation and education centre, Ensessakotteh, in Ethiopia.
The book retails at £30 and can be ordered at translocationbook.com. More info on George Logan's work is at georgelogan.co.uk.