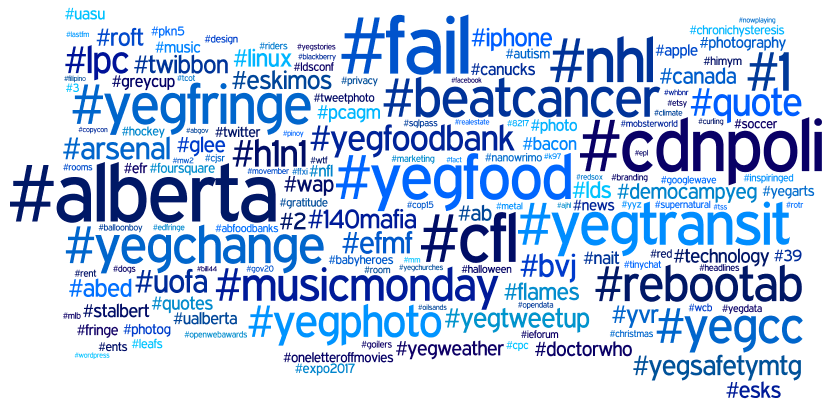 … if this title irritates you as much as it irritates us, then you're on the same wavelength as us. If not, this post is for you.
The # key that safe to say, was one of the least used keys, has suddenly risen to popularity the past 3-4 years. No matter what the medium – Twitter, Facebook, Instagram, Four Square – nowadays, there is an incessant use of Hashtags: to the point where it is proving ineffective.
For those who don't know, the Hashtag was originally developed by Twitter as a tool to organize information in a searchable format. With millions of tweets everyday, Hashtags allow you to search what people are saying about a particular topic (seen on Twitter as "trending topics"). So for example, #branding will pull all tweets using that Hashtag that are presumably talking about branding.
Integrated across other social media, the Hashtag has become quite a useful tool. However, there is no denying, many people (and companies!) misuse the Hashtag that besides being an eye sore is rendering the social media objective useless.
So how should a company use Hashtags? Below are our thoughts:
1. Don't Hashtag silly words and use it sparingly: Think about it, how much credibility would you have if #you #hashtag #everything you #feel is #important? Your objective is to help people discover you when they click on a relevant Hashtag.
2. Test your Hashtags: Before inserting the # in front of a word or phrase – test it. This will help you see what's being said about that word/phrase – is it relevant or meaningful? The last thing you want is for your post to be sorted with random, unfocused content.
Misusing Hashtags only turns people off; even Jimmy Kimmel and JT agree –