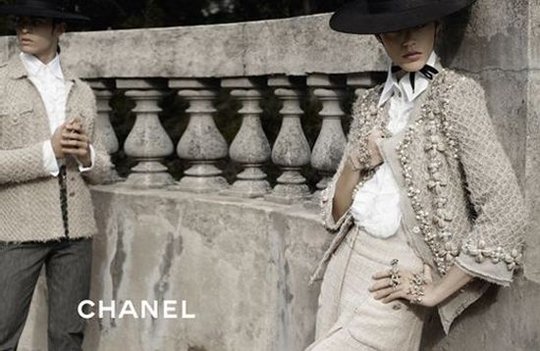 Chanel, one of fashion's most iconic houses that once only specialized in fine apparel and accessories, today specializes in cosmetics & fragrances alike. Similarly, Ralph Lauren that once only specialized in apparel now also offers linens, beddings and home accessories. In other words, extending from their "core" product offering, these brands ventured into new product categories under the same brand name. Seeming like quite the simple approach, other brands too, such as Ferrari with its caps and perfumes or Mont Blanc with its wallets and belts, adopted this technique, but with little success – why so?
To understand, it's first important to identify the above marketing technique as 'brand extensions'. Brand extensions is a common method of launching a new product where successful brands leverage their existing brand reputation and credibility to launch a new product. It is based on the assumption that positive associations with the parent brand are transferable to a new product – the trust earned by the parent brand over years of continuous performance can simply be transferred to the new product: truly utilizing the "power" of a brand.
The most apparent benefits of brand extensions are:
– Reduced costs of launching a new product
– Reduced risk of failure due to parent company reputation
– Capitalising further on established brand name
– Reinforcing positive perceptions about parent brand
With so many benefits, it isn't a surprise that many businesses are adopting this approach. However, a key factor that many have failed to understand is that in order to be successful, a brand extension should have a logical fit with the original brand product. In other words, the new product category must relate to the parent brand's specialization. While consumers may trust a brand name, they may not necessarily believe that it's the best choice in any given product category. To elaborate, revisiting Chanel's example, cosmetics and fragrances fall under the broad product category of 'fashion' and so the extension is a logical fit with the parent brand. But, how a car manufacturer (Ferrari) specializes in apparel or how a pen manufacturer (Mont Blanc) specializes in accessories is a brand extension that consumers may not necessarily be on board with. More so, core players of the industry will always have an edge over your brand extension due to their sheer expertise and experience. In such cases, brand extensions do just the opposite i.e. dilute parent brand value. Of course, the flip side can be argued that by venturing into new product categories, brands become accessible to many more people. For instance, a consumer who cannot buy a Ferrari may just be happy with the fact that he/she has the Ferrari cap. Or that brand extensions cater to brand fanatics who want everything to relate to their favourite brand – for instance, a Porsche design smart phone for a Porsche lover. But the question that arises is, "are the new revenues generated or the brand fanatics served truly worth the potential diminish of brand value?"
There are many brand extensions in the market, examples of successful ones including, Rolls Royce airplane engines, the Oprah magazine, Tide To-Go pens and examples of unsuccessful ones including Virgin water purifier, Samsonite outerwear, Zippos Women's fragrance etc. and while there is no defined checklist to tick off when launching a brand extension, brands must base their decision on sound business thinking and at all costs, avoid overly assuming blind transfer of brand reputation across all product categories. With the abundance of information available consumers today make educated choices and in such a market the power of a brand may too have limitations.