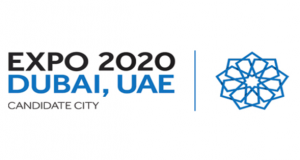 You couldn't miss it, it was everywhere: the blue geometric arabesque design plastered across just about anything a logo could be plastered across- cars, buses, taxis, street signs, billboards, traffic lights, people, pets.
If you turned on the news, it was all you saw, in your car on the radio, it was all you heard, at home on your laptop, it was all that your Facebook and Twitter feeds were full of. If you so much as spent an hour in transit through Dubai Airport in the past 6 months, you experienced it: Dubai's Expo 2020 bid promotion campaign.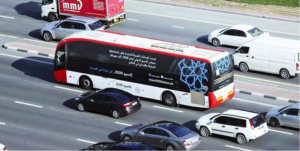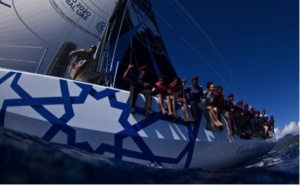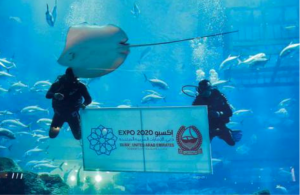 After what was probably one of the largest, longest, and most successful nation-wide engagement campaigns in recent memory, the announcement came from Paris on November 27th, 2013 that Dubai would indeed host the 2020 World Expo. Beating out Turkey, Russia, and Brazil to win the bid for what has historically been the most exciting and reputed global business exposition of invention and innovation, it was with baited breath that an entire country watched and waited for the news.
And of course we won—how could we not? In its 42 years, the UAE has accomplished remarkable things, feats of wonder and marvel, and set world record after world record.
The world's largest building? Check.
The world's only 7-Star hotel? Check?
Largest fireworks display? Check.
World's largest airport? Largest port? Largest airline? Largest man-made island? Check, check, check, and check.
The country's vision, rapid growth and progress, and its leadership's commitment to excellence made it the perfect place to host a World Expo focused on innovation and invention.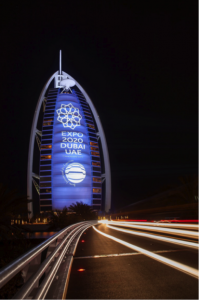 It all begins with a story about "nation-branding".
A term first coined by British policy advisor Simon Anholt in 2005, "nation-branding" refers to the common images, perceptions and associations people have with that nation. The brand reflects a nation's identity, which is then projected onto the international arena.
…and it's definitely working. Here are a few country brands that have been successfully driving tourism and business:
Amazing Thailand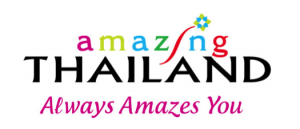 Incredible India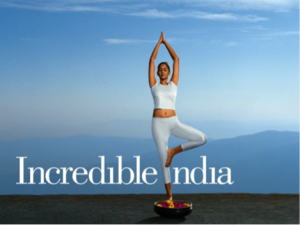 Malaysia: Truly Asia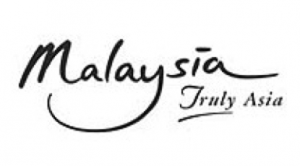 When we think of a brand, there is a tendency to think only of a logo, when in reality, a brand is so much more. It's a name, a feeling, an emotional attachment, an identity. Dubai decided to take a step away from its existing "Definitely Dubai" brand, and instead, unite the masses behind a solid, tangible, and real target, branded by something that was functional, fun, and acceesible.
So what kind of brand wins a country an Expo bid?
As an Expo 2020 Candidate City, Dubai created a new, and instantly recognizable look and took its expo brand campaign where no other country has ever gone: online.
This bid was about more than just an event, – we were selling a city, a country, a culture, and a region. We were nation-building AND nation-branding.
"Connecting Minds, Creating the Future" was Dubai's proposed theme, and the brand engagement campaign truly lived up to the message. More than anything, the campaign was a social one, taken to the masses regionally and internationally via facebook, twitter, blogs, and celebrity endorsements. What better way to "connect minds" than social media? A tool that has the power to change the global political, economic, and social landscape simply through connecting people, Dubai knew that social media was going to be the key driver in brand engagement, awareness, promotion, and support. And as with all things in Dubai, it was done BIG.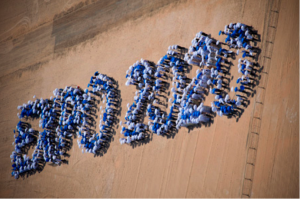 Hashtag after hashtag, post after post, video after video, article after article, social media played a big part in winning Dubai the Expo 2020 bid, 140 characters at a time. Even the leaders took to the internet, with Sheikh Mohammad, UAE Vice President, Prime Minister and Ruler of Dubai one of the most followed personalities on Twitter ANYWHERE, addressing the world.

The stats are quite impressive:
– According to Ipsos, the UAE tops the regional internet penetration rate table with 71 per cent.
– State of Search adds that there are 36,000 new Facebook users in MENA, while Google figures show there are 100 million YouTube video playbacks in the region every day, as well as an hour's worth of video uploaded every minute.
– One in four Arab Facebook users come from Egypt, while Saudi Arabia and the UAE make up 80% of users in the Gulf region.
– LinkedIn outperforms Twitter across many Middle Eastern countries – most significantly, in the UAE where the business-focused network reaches more than 12% of the population.
Social media cannot be ignored.
A large part of a nation's brand is the buy-in of its residents, the ability to instil a sense of pride in each person, who would then in turn be an ambassador for their country. What better channels to reach the masses than the ones that are free, easy to use, impactful, and accessible to all?
The Expo 2020 campaign didn't just bring the World Expo to Dubai, it built a lasting sense of pride and ownership in its people, Emirati and expats alike, and sparked international interest in a city with unmatched ambition. Dubai became an internationally trending topic, with celebrities joining in the conversation:

With social media leading the charge, Dubai successfully won host city privileges for the World Expo 2020, and with over 17.5 million anticipated visitors to the expo over the course of 6 months (or up to 300,000 every day!), Dubai's bid campaign was an investment that promises to bring big returns.
Brands aren't just pictures or designs: they drive business, bring revenues, and win bids for World Expos…just ask anyone in Dubai.