James Strategic Branding & Design Consultancy is appointed as the branding consultancy to Darwish Holding in Doha, Qatar. This role oversees the strategic branding program and creative development of the holding company, Darwish Holding, the retail brand Fifty One East, along with the outdoor brand awareness campaign for the much awaited Lagoona Mall located at West Bay 2011.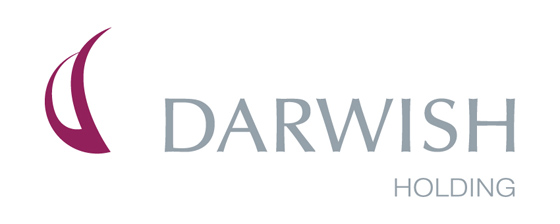 On announcing the appointment Russell James said –"
We are absolutely thrilled to be working together with Darwish Holding on such an exciting project, especially as we collaboratively move the retail brand Fifty One East and its direction in style, into the 11,799 square meter store of Lagoona. The new signature store which will be the largest store in this region, and a truly unique benchmark in retail for Doha. I feel we were appointed as we not only represent, but totally echo Fifty One East's own brand personality, and on going journey of creativity. We have a proven track record of luxury global experience, and know how to create and manage Darwish Holding's brand portfolio better than anyone in the Middle East".
For more information please visit www.jamesbranding.com
email: atelier@jamesbranding.com
For more information on Darwish Holding visit www.darwishholding.com