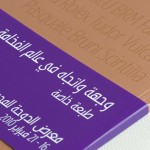 James recently designed a stunning watch & jewellery brochure for the luxury retail team of Fifty One East store in Doha Qatar.
The thirty six page brochure, bilingual arabic english, featured a selection of the most exclusive collections from internationally renowned watches, and diamond jewellery in the middle east region.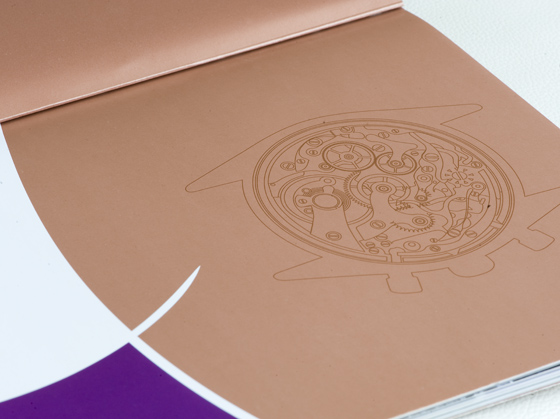 Cover of the brochure was a hallmark of our design authenticity, a special unique mixed rose gold, with uv varnishes. Internal pages complimented with pascal colour palettes harmonising shape, with alluring product imagery.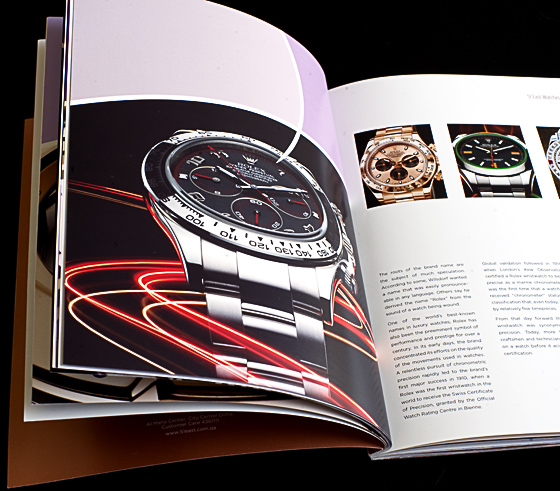 Rather specially the atelier James team researched and designed a unique historic timeline, this featured 50 years of Rolex timepieces supplied and sold in Qatar, along with iconic Rolex advertising and Qatar story.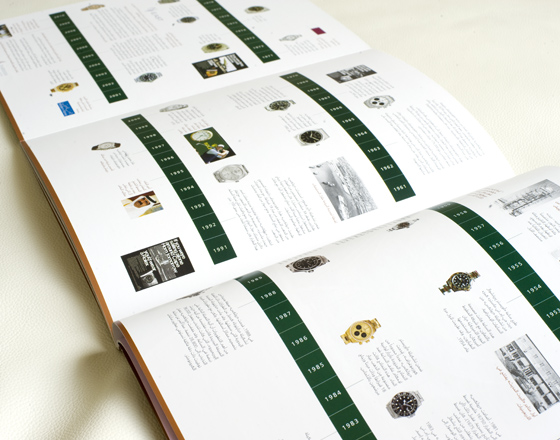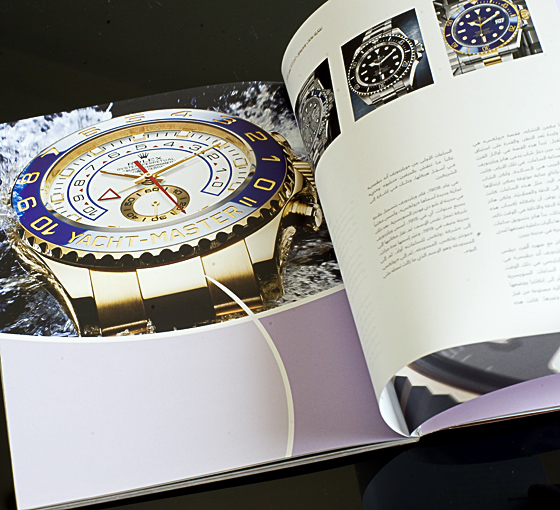 The brochure has brought a new voice to watch and jewellery communication, it was eagerly collected by both consumers and suppliers as a limited edition 2011.