Very rarely is a brand associated with the customer service it delivers…more often than not, consumers will think of the products, the logo, the design, the retail environment and purchasing experience. While the market's definition of a brand has definitely expanded in recent memory to include the "softer" elements of a business's interactions with the public, the focus on customer service, however committed a company may claim to be to it, is still lacking, especially in less developed or newly emerging markets.
It's undeniable though, that customer service IS important, and the fact remains that traditional retailers and brick and mortar stores are better situated to deliver good (and bad) customer service, simply because customers have the opportunity to go in and interact with a sales representative, a receptionist, a valet parking attendant. But in 2014, where the majority of us lead lives so deeply ingrained and integrated into the digital world, that it only makes sense that we do business online. Similarly, many businesses are either primarily online (Amazon, eBay) or have strong online presences.
So how does customer service translate online? How do companies that are online companies with no physical presence or storefront location, still deliver customer service? Where and how does the human element come into play?
Everyone from clothing retailers, banks, airlines, and schools have incorporated some sort of customer service platform into their digital business models to address the consumer's growing demand for the "human element". When we think online businesses, we think of the giants like Amazon and eBay, but Squarespace is an excellent example of an online business that has mastered the art of delivering quality customer service online. Squarespace is an all-in-one website building, design, blogging, hosting, and content management platform, that allows people to easily customize websites and blogs. The website is friendly, easy-to-use, and anyone from an amateur to a seasoned digital professional can find value in the tools given.  For something like website building, however, even the simplest platform could present challenges to less tech savvy users and it is imperative for Squarespace to provide responsive, fast, and informed customer service to its users, not only to improve the brand experience, but at the most basic level to attract customers. The company has live chat sessions with representatives every day as well as answers EVERY email within 1 hour of receipt, 24 hours a day, 7 days a week, 365 days a year. With the knowledge of accessible expertise and customer service, customers are more confident in using the platform, upgrading their packages, and using the company for future business and personal websites. In a sector that is highly competitive, what puts Squarespace ahead of the competition is its customer service capabilities in addition to the ease of use.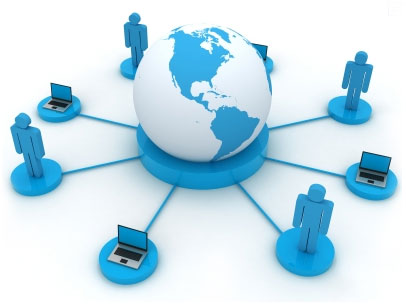 As we live in a day and age that is heavily digitized, with communication being conducted primarily via internet, emails, texts, and chats, much of the personality, wit, compassion, and "humanity" of our face to face interactions has been lost. What is important to know though, is that the human element is what drives business…a persuasive sales rep, a compassionate cashier, a funny receptionist, a strong manager, these people are all part of what drives the customer purchasing funnel in the direction of their business. The internet cuts the human element out of its business, banking on customers helping themselves to whatever they need online without "interference". But what about customers who have complaints? Issues? Questions? Feedback? What means do they have to get in touch? What if they need help or want to get more information? The speed and quality of the response the customer receives shapes their perception of the brand's expertise, commitment, compassion, credibility, and strength, but also helps the business itself grow, develop, increase market share and revenues.
At the end of the day, it is people who buy products and services, so it must be people on the business end that deliver those products and services and cater to the needs and requirements of the customer. And while many companies are attempting to master online customer service, be it through social media, feedback forms, emails, or live chats, it remains an area that requires far more resource and improvement.