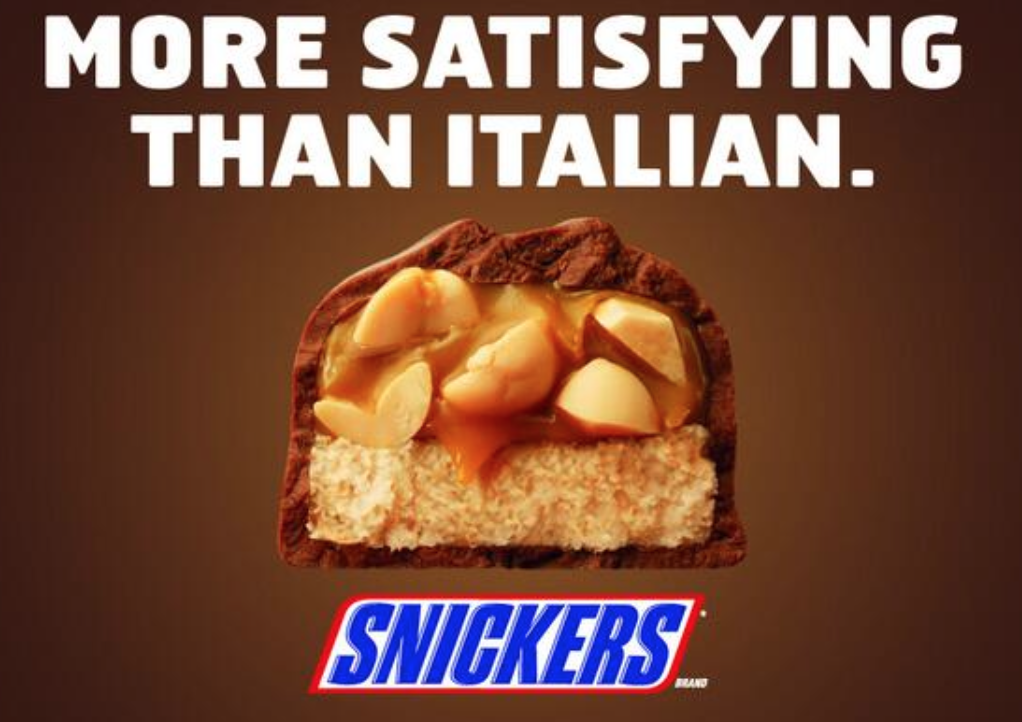 Last week wasn't the first time Uruguay's Suarez made headlines for biting an opponent team player. Last week, however, was most definitely when Suarez's infamous bite gave the FIFA world cup its major social media moment.  Jumping on to the 'real-time marketing' (RTM) bandwagon, several brands capitalized on the 'bite' to market their products. 
Real-time marketing refers to creating content and advertising that relates to a current trend, event or happening. Instead of developing a marketing plan in advance, real-time marketing is about being "in the moment".
Although not a new concept, a rise in Social Media has led to a rise in 'real-time marketing'. With Facebook, Twitter and other social media, brands have the ability to gather information on topics consumers are talking about on any given day. Everybody wants to be a part of the latest trend or newest fad. When companies strategically structure their advertisements/messaging to reflect a current event or craze, their product or service may become more appealing to consumers. With RTM, brands have the ability to become a part of consumer conversation and accordingly garner greater brand awareness and interest.
For example, NASA's intelligent RTM during the Oscars –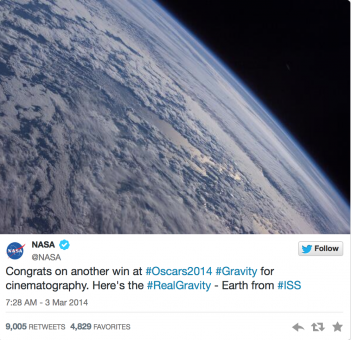 Or, PlayDoh's sweet message during the birth of the Royal Baby –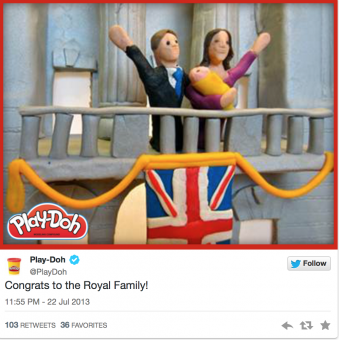 So before you consider adopting real-time marketing, below are a few steps to consider
Be relevant

A big mistake that most brands make is to jump on the bandwagon of any popular event. But before doing so, step back and consider – does this event really relate to your brand? More over, will an event related ad/message really add value to your consumers? To illustrate, here are a couple of failed RTM examples –

Have a dedicated teamLike all other forms of marketing, RTM too requires a dedicated team. In addition to monitoring the space (to identify trending events) and generate quick relevant messages, a dedicated team is also required to manage consumer responses; the worst case of RTMs is when brands send out timed "real time" messages and then fail to react when/if consumers actually respond.
 Be fun

Lastly, don't be afraid to be a little fun! Social Media is a relatively relaxed forum and one of the few opportunities brands have to appear human. More so, with a short lifespan, social media is the one tool that allows brands to take risks without long-term repercussions. For ex –

By staying attuned to the events onscreen, Arby's was able to jump in on something relevant and make it snappy and funny.
Real time marketing can be a fun space for both brands and consumers; whilst it is dynamic, there is definitely a level of educated analysis involved. However, with a dedicated team and clear understanding of your brand values, joining the real time marketing bandwagon is a possibility for any brand!