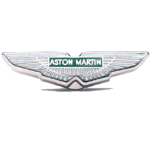 Aston Martin, the luxury sports car, will be celebrating its 100th anniversary in January 2013. From changing ownerships to post war sale slumps, this automaker has seen many ups and downs in the past century. Regardless to the change in ownership, the one thing that has continued to grow and live is, the brand.
The question that then comes to mind is – how has the brand survived? The answer, simple, is its brand promise of power, beauty and soul. Regarded an elite pleasure, Aston Martin cars boast of sleek designs and efficient performance. Selling only 4200 cars last year, the brand continues to command exclusivity and luxury. And of course, the brand's association with James Bond and its presence in the International Spy Museum in Washington DC have also likely helped the brand over the years.
Celebrating this success, the automaker is launching a "100th logo" – in the shape of a nautilus. The nautilus is representative of Aston Martin's patient growth in harmony over the past 100 years.  Each point on the spiral represents one of the hundred years, and the nautilus not having an end signifies the auto brand's future of continued growth.
Although a unique concept, we aren't entirely persuaded of a nautilus to symbolize an auto brand that has its heritage based in racing. The Aston Martin brand conveys timeless style, craftsmanship, and emotional connection, attributes, which are unfortunately missing in the centenary device mark.
But, whatever we may say, the people at Aston Martin are convinced.