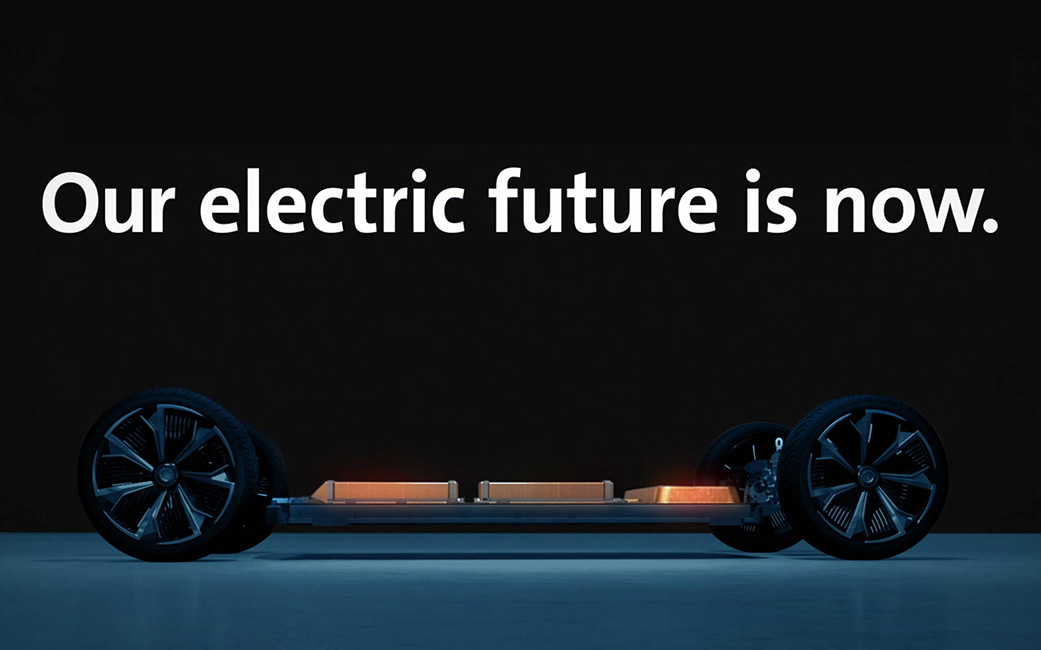 In the last few months, we've seen a different view of our world with the pandemic impacting economies, industries and stocks globally. Tech companies in particular have emerged winners by leaning on future market growth trends such as remote work, entrepreneurship, and e-commerce. However, while tech brands have seen a boom, automotive brands have been in a state of a flux; compelling carmakers to pivot to new business models. From once only selling cars, car makers are now offering car subscriptions, ex: Volvo's 'Care by Volvo: subscribe, don't buy', and most notably considering the steeply competitive e-vehicles or EVs that have fully electrified power and transmission systems.
The rise of the EVs market brings a new interesting landscape in brand naming.
Tech companies often have short and catchy names such as Zoom, Wix and Apple. In line with this approach, leading the way for EV industry is Tesla. While Tesla is a name from the past, it's most certainly one that embraces the future and is synonymous with the technology itself: the brand name is in honour of Nikola Tesla, the Serbian-American inventor who created the AC electric motor used in Tesla cars. The Tesla brand name rings true about the company's vision and the future, thus appealing to older and younger audiences and most importantly to existing and potential stock investors. The same can be said about other EV brands such as Polestar; Farady Future, named after the English scientist who discovered electromagnetic induction; and Nio, a Chinese car manufacturer. These short and engaging names, with their futuristic vision, appeal to consumers and investors alike.
So, where does this leave old school brands from the past? Take General Motors for instance: a holding company with over 111 years of history that has a house of brands architecture with brands such as Cadillac, Chevrolet, Buick, GMC in its portfolio. Whilst some attempts have been made by portfolio brands (Chevrolet launching 'The Bolt' after discontinuing 'The Volt'), the name General Motors is deeply out-of-touch in the minds of both consumers and investors / shareholders.
A question recently posed to Mary Barra, GM's CEO, was if she would consider changing the name of the company. To think of it, the name General Motors has fulfilled its naming role for over a century. But does it fit in today's future-facing world? Especially given how General Motors too, with its failing brands, is looking increasingly at technology and electrification related product plans in its future business direction. In which case, why not call the company 'Ultium', after General Motor's proprietary battery technology, Ultium.
Now while one may consider a century of brand equity the GM name carries there's no denying that it isn't a Nokia, a brand that successfully pivoted from the paper-mill sector to technology. Unfortunately GM is seen as a name that is stuck and held in the past. While brands such as Tesla and Nikola have obscene valuations, General Motors whose electric vehicle platform Ultium is exceptional is trading at a low value in the current times. Valued at USD140bn General Motors holds a share price of only USD30. Tesla on the other hand is sitting at a share price of USD400+ and Nikola is valued at USD23bn in spite of not having any sold and cars or earned any revenues to date.
Is it then not a serious financial consideration for General Motors to change its brand narrative and name and unlock some of the value locked in a name such as Ultium? On the investment front would investors and day traders be more likely to buy stocks of company with a dated name such as General Motors or of a company with a brand name such as ULTIUM? A name such a Ultium can change General Motor's brandscape and increase brand value: the new generation of customers that is more aligned with EV market is more likely to purchase into a holding company that represents the future. A new brand name can potentially make General Motors a major player and leader in the 21st century.