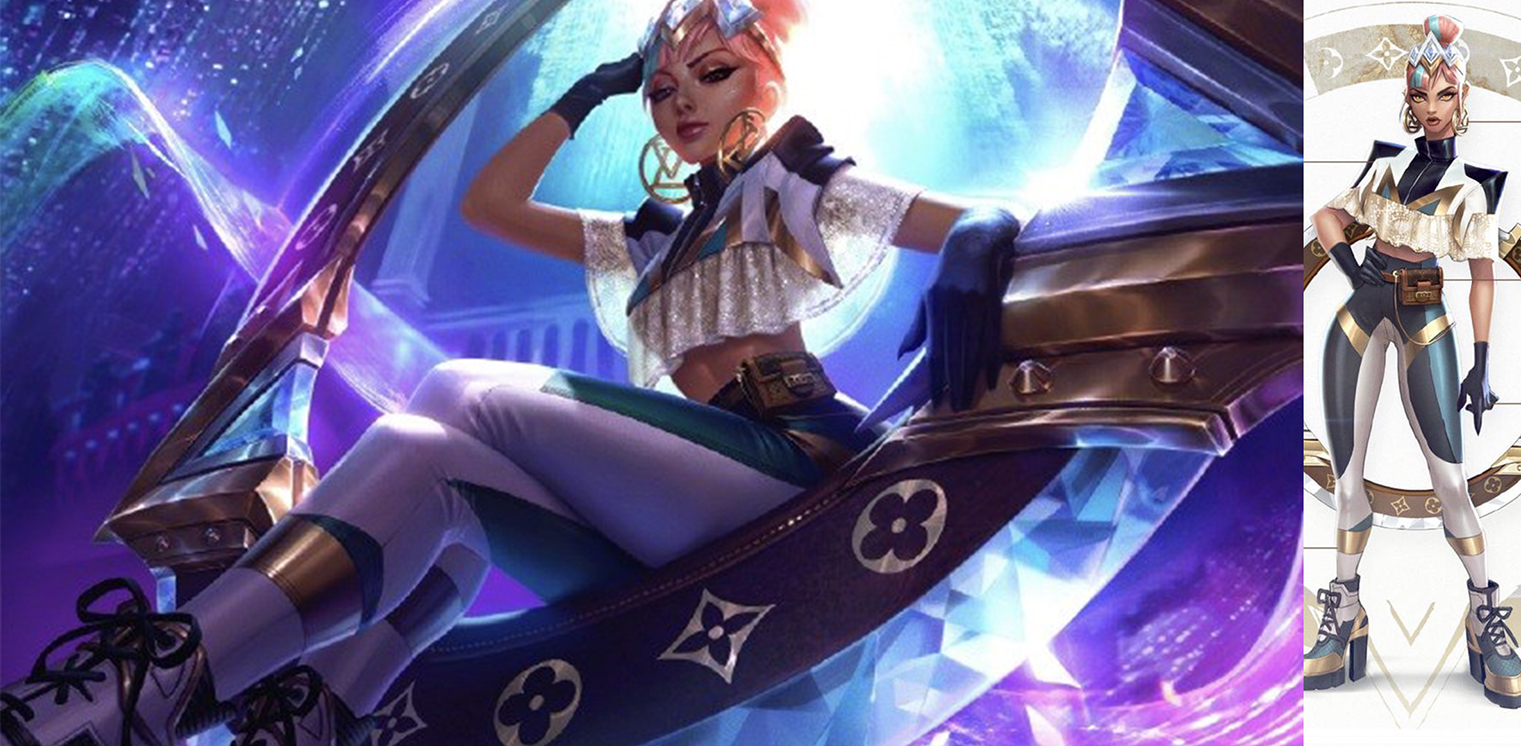 Outside the world of Brand Extensions and Category Extensions is the much-heralded world of Brand Collaborations or Co-Branding. Brand Collaborations are mutually beneficial partnerships where companies, often with complementary resources, come together to diversify their audience and widen their appeal.
Most of the recent brand collaborations have been all about bringing together fan base; as at their easiest interactions, engaging with partner brand's consumers have enabled companies to double their target audience. A recent such example is the collaboration between Bilibili, a gaming and animation brand, and Louis Vuitton. While Bilibili's young consumers, with their limited purchasing power, do not fit Louis Vuitton's consumer profile, the collaboration allowed Louis Vuitton to appeal, inspire and resonate with the audience for future brand engagement.
While the ultimate goal of any collaboration is revenue generation it is equally important to create memorable brand partnerships. Especially as we progress into this decade that requires more creativity and thinking out of the box as compared to the previous decade.
Across the brand worlds of consumer white goods, spirits, fashion, and charity here are some of our favourite brand collaborations.
Supreme
Supreme is considered to be a hype culture brand with cult-like following. Founded in '94 by skateboard legends who rebelled against mainstream values, over the years, Supreme has created a unique identity and garnered like-minded audience who worship the brand. Known particularly for its Thursday morning ritual of revealing new items in physical and online outlets, Supreme has defined itself as an authentic brand that has grown organically. Authentic in its brand collaborations as well Supreme has partnered with various brands ranging from Oreos to Vitra's Panton Chair.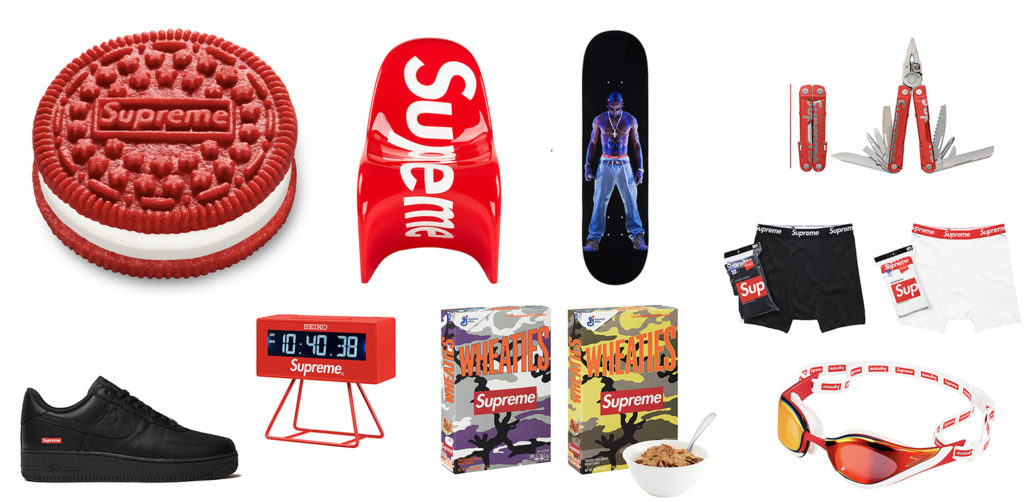 Spotify
Whilst Spotify has 15 million paid users it also has 153 million users who use the service for free every month with the platform ads. Brands have realised Spotify's vast outreach and are capitalising on this by creating playlists and campaigns that evoke their own brand message amongst these Spotify's avid fans. Leading the way here is Reebok with its Reebok FitList app that provides the best tracks to users for activities such as yoga, running and dancing. Other brands include Coca Cola that created a playlist app, which allows users to see which songs are being played around the world to their brand message of "Spreading Happiness"; McDonalds that sponsored 'The Drop', a website where Spotify releases exclusive photos, videos, and playlists from popular artists. KFC that created a Spotify playlist, 'Bucket Bangers', with songs that referenced them; Victoria Secret that created a 'Rock the Runway' playlist; and not to forget, UFC that created a successful Spotify campaign, which gained 8.7 million likes.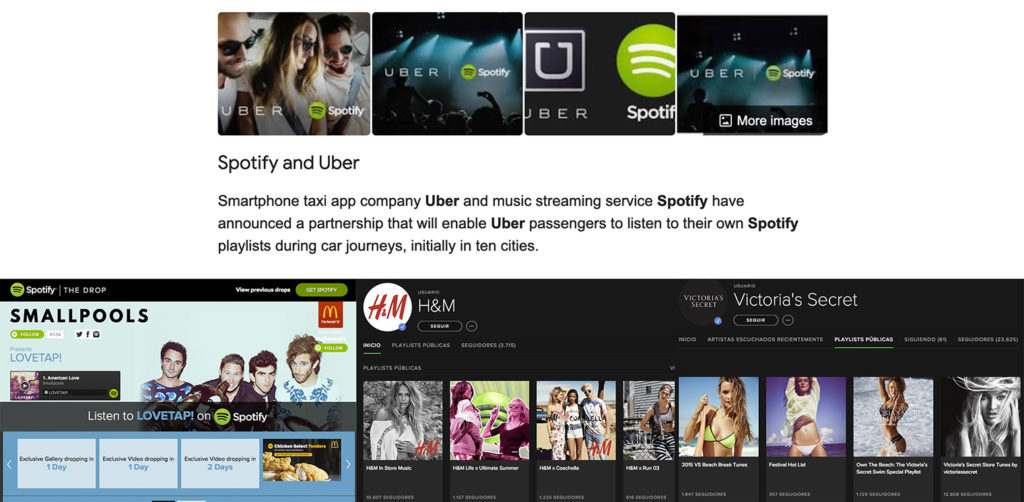 Bvlgari & Save the Children + Bvlgari & Dom Pérignon

Italian jewellery house Bulgari, outside its JV with Marriott to launch its own resort brand, has other brand collaborations such as its philanthropic partnership with the charity 'Save the Children' that raised almost $90 million dollars. On a luxury consumer-focussed end, Bulgari recently partnered with champagne house Dom Pérignon to create the glamorous Bulgari Serpenti Champagne. Each magnum bottle features an engraved snake-scale pattern with the brand's label crafted in rose gold and a necklace that is set in white diamonds and onyx. The brand narrative re the collaboration being that the limited edition champagne is an unparalleled opportunity for the two brands to celebrate their luxurious singularities and shared inspirations.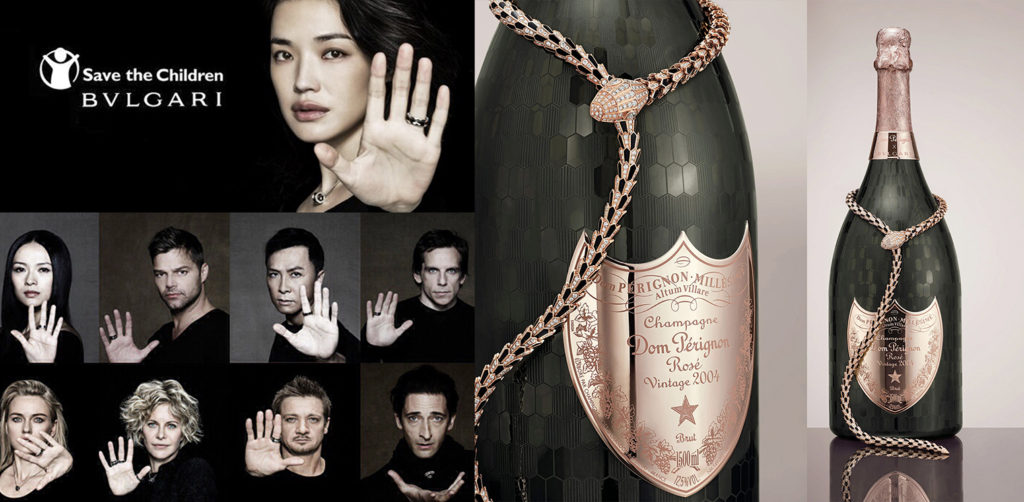 Dolce&Gabbana + Smeg 

Dolce&Gabbana collaborated with Italian appliances brand Smeg to bring together Sicilian aesthetics and state-of-the-art technology to create products that are for the love of Italian Heritage. Designers Domenico Dolce and Stefano Gabbana initially teamed up with the appliances brand to produce only 100, limited edition, hand painted FAB28 refrigerators, which featured at the Salone del Mobile in Milan. Such was the success of this collaboration that D&G decided to extend the brand collaboration towards a range of kitchen appliances with the 'Sicily is in my Love' collection; a collection that pays special attention to the values of craftsmanship with its interpretations of Sicilian folklore and motifs of fruits that the Italian region is known for.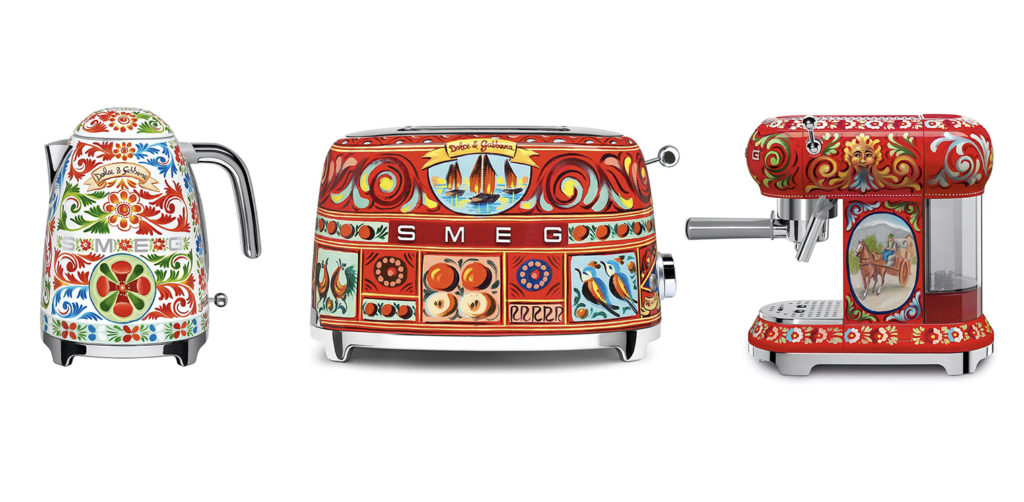 Nike and Sharpie

An unusual partnership, created for athletic empowerment, was between Sharpie, a permanent marker brand, and Nike, the 37bn USD revenue generating footwear brand. Driven from the successful "More than an Athlete" campaign, the collaboration encourages wearers to use a Sharpie marker sent with Nike's Airforce 1 shoe to write about themselves on their footwear, i.e., the iconic Airforce 1 becomes a canvas that invites wearers to share their voice. With two sharpie pens (blue or black) athletes (we are all athletes at Nike) can communicate their individual messages using the sneaker as their billboard. They're encouraged to write what makes them unique, their secret talents, likes or dislikes: they stop tell their story. A unique twist to brand personalisation that lets wearers tell the world just who they are.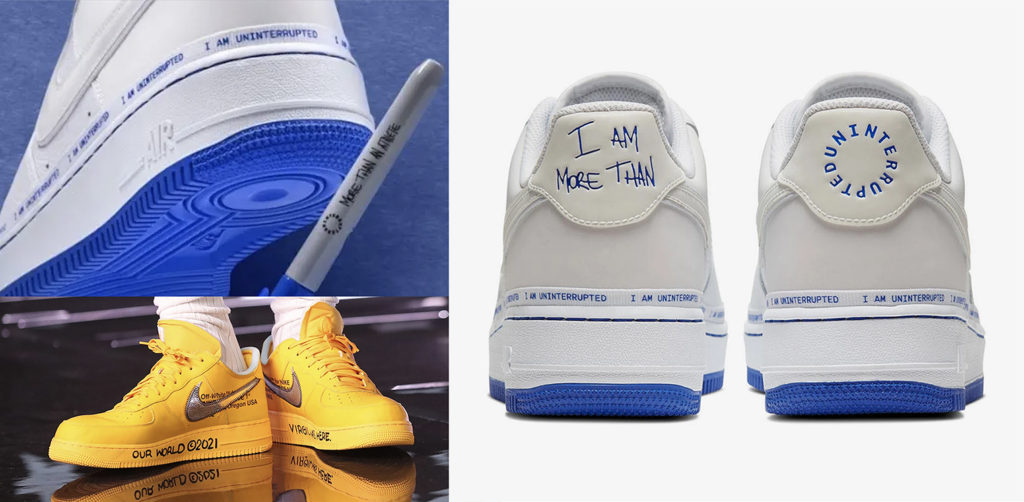 Bilibili

The gaming and animation site has 172 million active users and brands are looking for ways to enter this platform and tap into its user base. Louis Vuitton recently raised its profile by collaborating with Bilibili to launch an AR filter of League of Legends character that allowed users to upload videos with this filter. While many of Bilibili's users do not have immediate purchasing power and as such don't fit Louis Vuitton's target audience, collaborations such as these are testing opportunities to enter new platforms in the future as well as to cultivate and expand to a fresh new sub-culture consumer audience. With 78% of Bilibili's users being between the ages of 18-35, they represent the future market. With such collaborations luxury brands no longer need to rely on print advertising for brand perception; they have fresh digital opportunities to enhance their brand appeal.
Brand Collaborations have shown to benefit both brands by doubling brand exposure, targeting similar market users and creating unique brand experiences for customers. Additional benefits apart from revenue and brand awareness growth include cross selling and sharing customer data. While some brands see collaborations as a form of hacking culture by transforming non-culture into culture and forming cultural and social relevance, other brands see it as a form of art or kitsch. Successful brand collaborations are those that are grounded to the present but are also geared for the future, thereby breaking new ground to form creative brand expression and narrative.