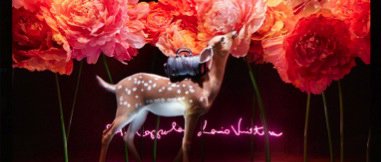 In today's saturated markets, the process and methodology through which we communicate brands requires constant innovation and evolvement, methods of reaching out to consumers are required to make the brands stand out and communicate effectively. Retail brands have taken efforts and investments in building environments and spaces that inspire and encourage pleasant customer experiences.
While marketing a brand through print and outdoor campaigns is definitely one way to get attention, building retail spaces with imaginative and creative designs draws in consumers and evokes personal and pleasant experiences. "The key is to engage customers in a memorable experience around the product or service".
Successful retail brands today utilize creativity and unique features and are looking beyond traditional and simple window displays and store spaces. The retail experience has become much more than simply showcasing the types of clothing on display, rather it has become more about creating an overall experience and theme that people will remember after they walk out of the store. Retailers are designing to immerse customers within their brands and inspire them through their spaces. In doing so, the retailer sends across its brand message through its space, a more effective approach than traditional marketing methods.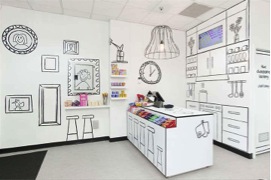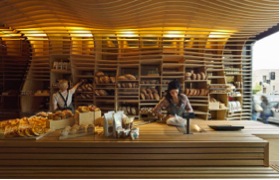 By incorporating whimsical features such as colorful light displays, unique objects and exaggerated fairy-tale themes, beautiful and stylised architecture and interiors, the spaces create a magical and inspiring shopping experience that consumers will inspire the audience, and surely remember and enjoy. Louis Vuitton, the luxury brands sets high bench marks in innovative window displays, in the past they have collaborated with filmmakers and artist to create window display that make bold art statements and sets them apart from the rest. Brands that excite people have more strength in the subconscious level of the mind since it stimulates positive perception and assists towards decision making.