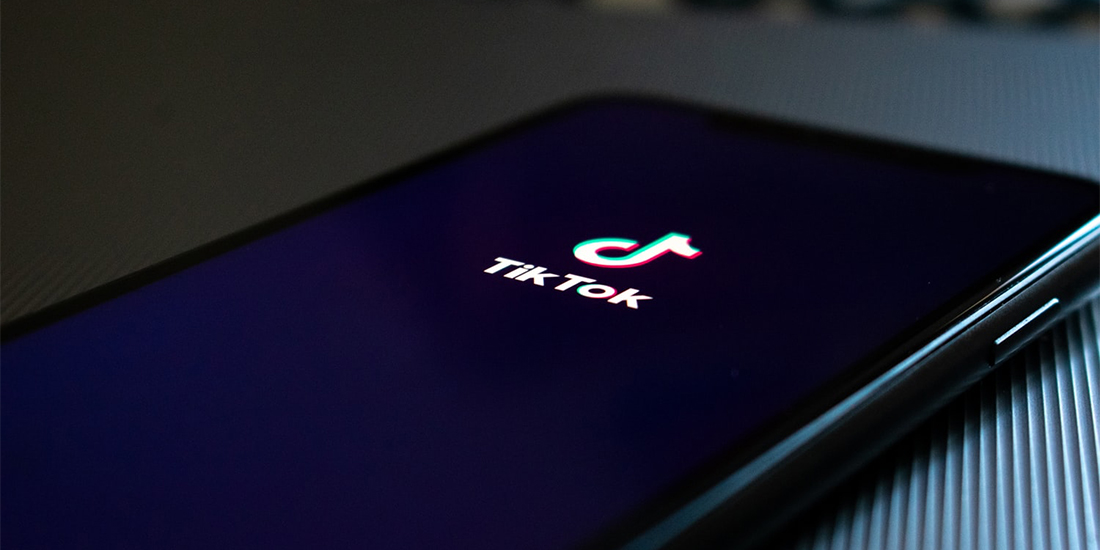 The last few months when the world was either in complete or partial lockdown a new social media trend was making way — TikTok videos. Homebound for days, with few means of entertainment, videos of families singing, dancing and performing 'challenges' flooded social media. An App that originally largely appealed to Generation Z had caught the interest of others alike.
So what about TikTok made it soar in popularity and how do brands capitalise on this App?
TikTok isn't new: launched in 2016, TikTok was released worldwide in late 2018. An App where users create short videos – 15 sec or less – TikTok provides a platform to create and share content. This particularly appealed to Gen Z, a generation born in the digital age. Unaware of a world without the Internet, Gen Z aren't just digital spectators or commentators but are content creators. Having an online presence and being a part of an online community, such as that on TikTok, is very much part of their social lives."People from Generation Z find it easier to talk online than in person. Their friends on social media are as important to them as their friends in real life."¹
During the lockdown everyone had more time, which could be just be why so many more people started exploring TikTok, including Millennials. Millennials have also been a part of the Vine phenomenon: an App during 2013 to 2017 that similar to TikTok allowed users create short 6-seconds videos. While new users' motive / interest for joining TikTok may not be the same as Generation Z's, there's no denying that TikTok is engaging…and well, addictive.
At 15 seconds max, it's easy to spend hours scrolling through TikTok's immense content – from dance and lip sync battles to make up and fashion tutorials to just funny home videos. TikTok 'challenges' in particular have people from around the world interact and engage with their online communities. For example, back in February, following the Super Bowl half time show, Shakira launched the #ChampetaChallenge, which had hundreds of people attempt the dance. This led to not just an increase in engagement between Shakira and her fans but also an increase in awareness of the Colombian dance form.
What most makes TikTok appealing is its easy-to-use interface, which enables users to create videos without dealing with any complex video-editing tools. You don't have to be tech-savvy to be part of the TikTok fun.
At 800 million active users today TikTok's potential as a brand awareness and engagement tool cannot be overlooked; especially as the App continues to attract Millennials. From ages 40-20, millennials comprise a large pie of the workforce. While some Millennials are just starting out, most are in middle to senior management roles making them a significant customer base to attract via TikTok.
With TikTok's massive reach, brands must consider setting up own profiles. Engaging with customers via creative content such as behind-the-scenes, pre-releases, event highlights and of course, brand challenges. Hyundai, for instance, collaborated with BST, a leading K-Pop band, to launch the #PositiveEnergyChallenge for World Environment Day. This challenge saw hundreds of users participate (900K)², leading to an increased consumer-Hyundai brand engagement. With TikTok's firm grip on the trending culture, creative brand content has a strong likelihood of going viral overnight.
Brands should also consider advertising on TikTok. With creative tools and flexible budgets "the TikTok For Business Ads Manager empowers businesses of all sizes to reach their ideal customers through a simple interface."³  SMEs in particular, including those in MENA, can benefit from TickTok's Back-to-Business program. To support SMEs in their brand rebuilding efforts, the Back-to-Business program dedicates $100M USD in ad credits and allows eligible SMEs to claim a one-time credit worth $300 USD for advertising.4
There's no denying that TikTok's rising popularity amongst various audiences and ease-of-use makes it an attractive brand engagement tool. Of course, like other social media Apps, TikTok's longevity cannot be predicted. But with low investments, compared to traditional media, incorporating TikTok is a small ask from marketing budgets.
Influencers, content creators and celebrities are already on it — when are you getting started?
Works cited:
1. https://www.businessinsider.com/afp-generation-z-born-in-the-digital-age-2015-2
2. https://www.youtube.com/watch?v=qEIzAzPpSXY
3. https://www.thebrandberries.com/2020/07/08/tiktok-for-business-launches-new-solutions-to-help-small-businesses-in-mena-connect-and-grow-with-the-tiktok-community/
4. https://www.tiktok.com/business/en/back-to-business-program